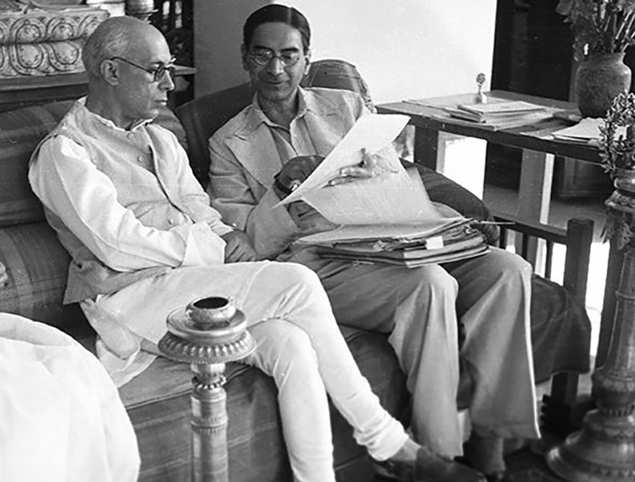 Our public health system needs a dose of data transparency
Prasanta Chandra Mahalanobis, the pioneer of statistics in India, has been a key contributor to the five-year planning process in independent India. He was not only a modeler, mathematician or survey designer, but was considered one of the main architects of the Second Five Year Plan. Mahalanobis envisioned a robust statistical and data infrastructure for India, working in partnership with the government to enable data-driven policy making. A policy that has been influenced by cutting-edge contemporary science and real data. He and the Indian Statistical Institute were instrumental in leading a campaign to bring computers for electronic data processing in the 1950s, seeing ahead of time the potential of automated computing. And yet India seems to have lost these valuable lessons somewhere along the way.
The problem
Over the past two years of trying to model the pandemic in India and trying to maintain epidemiological monitoring for the nation and its states (covind19.org) with daily updates, I have felt the acute absence of an integrated, transparent and credible system. public health data system in India. Good data is at the heart of public health and public policy. The need to create resilient data systems is broader than just a pandemic. Resources are not the limiting factor that keeps us here. The collective work carried out by the volunteers, spearheading covid19india.org and now covid19bharat.org shows that this is doable on a small scale for a given disease. These are truly leaders promoting a culture of collecting good data, publishing individual-level data and metadata for use by researchers around the world, and an in-house team that analyzes data in an unbiased and informed manner. principles. A well-functioning democracy needs an autonomous and politically neutral data system just as it needs a strong and independent judiciary.
Critical data gaps
Through the pandemic, even a quantitatively sophisticated team like ours has been unable to identify critical data elements, for example, national level data on cases and deaths disaggregated by age category and of sex. This should be publicly available in a format that can be used by researchers around the world. Web scraping from multiple state and media websites is not sustainable. In the next phase of Covid, when mild cases may continue to occur in vaccinees and are unlikely to predict the total number of severities and deaths, we need to follow hospital admissions directly. This will be the main key indicator to deploy and strengthen public health interventions. We haven't seen a lot of data on national clinical outcomes of Covid. In the absence of such data, we can escalate and intervene with fear even when we don't need it. Data scarcity, data opacity and data denial do not help the public or policy makers. Public confidence in data is an essential characteristic of a democracy.
To advance
How should we go about overhauling the health data system? Many high-impact Covid articles are based on data from Israel, the UK and Denmark. These are countries that have large integrated national health databases. For example, Clalit Health Services which is the largest network of public and semi-private health care providers in Israel. In 2015, Clalit invested in health information technology to manage care via electronic medical records and teleconsultations via smart phones. Israel has responded to the boosters' quick appeal by watching the decreasing data on breakthroughs emerge and possibly saved thousands of lives across the world. When I started my own career, I worked on a population-based case-control study of colorectal cancer in Israel, recruited by the same Clalit health services. Having an advanced and agile digital ecosystem helps improve outcomes in all health conditions, not just Covid. There are many alternative models like Public Health England or the Danish National Patient Register. What will be a plausible plan for India? I was excited about the government's newly proposed concept of digital health identification, creating encrypted identification through Aadhaar card, crowdsourcing, surveys, biobank. However, my colleague mentioned something that made me think. As I was focusing on grand ideas, he said, a key part is motivating the invisible workers at the local level who collect data every day, who may not realize the value of that data. Data collectors must see their place in influencing national policies. I couldn't agree more. As India's data brightness turns back on, here is my 2022 wishlist:
* Disaggregated data on daily cases, tests, deaths and number of vaccinations by age and sex
* Nationally representative sample of genome sequencing data each week
* Daily number of hospitalizations broken down by vaccination status at district level
* Epidemiological parameters: average positive test rate over 7 days, case fatality rate, R1
* Monthly mortality data from all causes and specific causes, disaggregated by age and sex
* Through links between sequencing, testing and vaccination databases, provide estimates of reinfection and breakthrough infection rates
* Hospitalization projections for the coming weeks
END OF ARTICLE