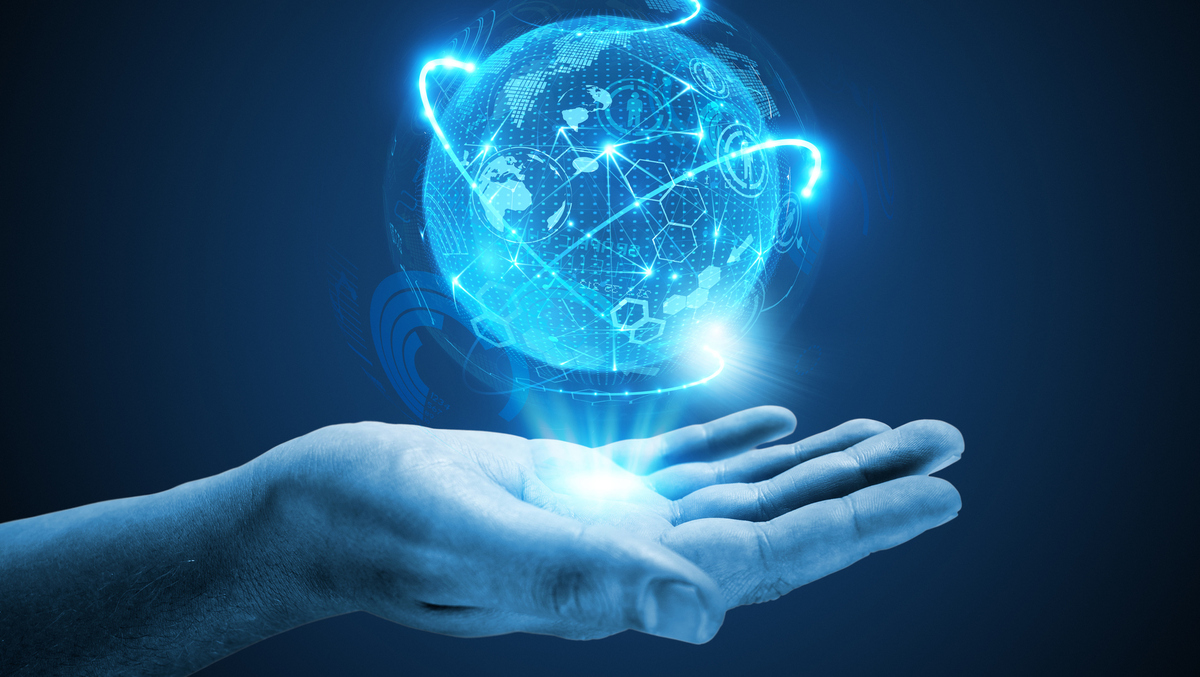 NVIDIA Unveils Omniverse Cloud Platform and OVX System
NVIDIA announced Omniverse Cloud, a cloud services platform, and OVX, a computing system designed to power large-scale digital twins.
The company says Omniverse Cloud, which will be available on billions of devices, provides instant access to the NVIDIA Omniverse platform.
It is designed to equip artists, creators, designers and developers with a suite of cloud services that will allow them to collaborate on 3D design projects.
One of the services offered by Omniverse Cloud is Nucleus Cloud. This instant sharing tool allows artists to access and edit large 3D scenes from a location of their choice without transferring huge data sets.
Nucleus Cloud also includes Omniverse Create, an application for technical designers, artists and creators to interactively create real-time 3D worlds.
Additionally, its app, named View, is purpose-built for non-technical users to view Omniverse scenes by streaming full simulation and rendering capabilities using the NVIDIA GeForce NOW platform, powered by by NVIDIA RTX GPUs in the cloud.
"Designers working remotely collaborate as if they were in the same studio. Factory planners work inside a digital twin of the real factory to design a new workflow," says Jensen Huang , founder and CEO of NVIDIA.
"Software engineers are testing new software based on the digital twin of a self-driving car before rolling it out to the fleet.
"A new wave of work is coming that can only be done in virtual worlds.
"Omniverse Cloud will connect tens of millions of designers and creators, and billions of future AIs and robotic systems."
NVIDIA explains that using the Omniverse Cloud gives creators the ability to iterate, share, and collaborate on models stored in Nucleus Cloud from anywhere and instantly invite other collaborators to join a session. sending a link.
The company adds that users or teams without high-end GeForce or NVIDIA RTX systems, or the desire to set up computing infrastructure, can use Omniverse Create and View by subscribing to the Omniverse Cloud program.
In his keynote at NVIDIA GTC, Huang played a demonstration of the future of the Omniverse Cloud Platform depicting three human designers and one specialist Omniverse Avatar AI designer collaborating virtually using the platform, bringing design changes to an architectural project.
The team communicated using a standard web conferencing tool while connected in a scene hosted in Nucleus Cloud. One human designer ran the Omniverse View app on his RTX-powered workstation, while the other two streamed GeForce NOW's Omniverse View to their laptop and tablet.
"At KPF, we value our designers' ability to collaborate as seamlessly as possible by making cloud-first technologies available to them when they need it," says Kohn Pedersen Fox Associates, Director of Applied Research Cobus Bothma.
"Omniverse Cloud fits right into this practice with the promise to excel our visual and 3D design collaboration capabilities by enabling our teams to work in Omniverse from any device, anywhere."
NVIDIA says OVX is specifically designed to leverage complex digital twin simulations that will run in the Omniverse Cloud.
Additionally, it says the OVX system combines high-performance GPU-accelerated compute, graphics, and AI with high-speed storage access, low-latency networking, and precise timing to enable the performance needed to create digital twins with real precision.
OVX will simulate complex digital twins to model buildings, factories and cities in their entirety.
"Physically accurate digital twins are the future of how we design and build," said Bob Pette, vice president of professional visualization at NVIDIA.
"Digital twins will change the way every industry and business plans. The OVX portfolio of systems will be able to power real-time, always-synchronous, industry-scale true digital twins across all industries."
OVX will allow designers, engineers and planners to build digital twins faithful to real-world architectural structures or create large-scale, true-to-life simulated environments with precise time synchronization between the physical and virtual worlds.
Additionally, companies will be able to evaluate and test complex systems and processes with multiple autonomous systems interacting in the same space-time.
This means that they will be able to optimize, expand or create more efficient factories and warehouses or train robots and autonomous vehicles before sending them out into the physical world.
One such company that has already adopted the use of Omniverse is DB Netze, as part of the industry initiative "Digitale Schiene Deutschland" (Digital Rail for Germany).
DB Netze is using Omniverse to create a digital twin of the German national rail network to train systems for automatic train operations and enable AI-enhanced predictive analysis for unforeseen situations in rail operations.
"Using a photorealistic digital twin to train and test AI-equipped trains will help us develop more accurate perception systems to optimally detect and respond to incidents," said DB Netze, Head of Digitization railway, Annika Hundertmark.
"In our current project, NVIDIA OVX will provide the scale, performance, and compute capabilities we need to generate data for intensive machine learning development and leverage these highly complex simulations and scenarios."
NVIDIA says the OVX server consists of eight NVIDIA A40 GPUs, three NVIDIA ConnectX-6 Dx 200Gbps network cards, 1TB system memory, and 16TB NVMe storage.
The OVX computer system can accelerate large-scale digital twin simulations using a single module of eight OVX servers to an OVX SuperPOD consisting of 32 OVX servers connected with an NVIDIA Spectrum-3 switch fabric or multiple OVX SuperPODs.
The full collection of Omniverse Cloud services is under development. Nucleus Cloud is accepting applications for Early Access.
NVIDIA OVX will be available later this year through Inspur, Lenovo and Supermicro.