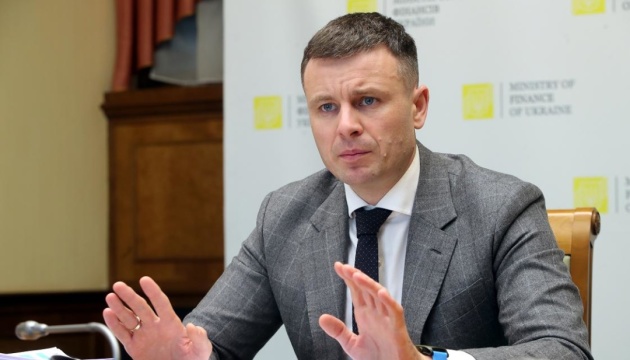 No need for debt cancellation or restructuring, says Ukrainian finance minister
Ukraine does not need debt cancellation or restructuring because the country has no problem servicing it.
This is reported by the press service of the Ministry of Finance, referring to a joint statement Report Minister of Finance of Ukraine Sergii Marchenko and Deputy Prime Minister and Minister of Finance of Canada Chrystia Freeland.
"We don't need to clear debts and restructure. We need a financial bridge for the next few months to ensure the uninterrupted functioning of the economy. Ukraine's external debt payments amount to 20% of all debt payments this year and we have no problem servicing them," said Sergii Marchenko.
He added that the government continues to work and provide in a timely manner all priority budgetary expenditures, including social, humanitarian and military needs. He expressed the hope that the outcome of the spring meeting of the IMF and the World Bank will be a collective decision of the countries to increase concessional financing and grants to Ukraine. Ukraine cannot afford to increase the debt burden on the state budget, as large expenditures are expected for state reconstruction.
Read also: The IMF cuts its global growth outlook following the Russian invasion: Ukraine will lose up to 35% of GDP in 2022
For her part, Chrystia Freeland assured Marchenko that Canada would continue to help and support the stabilization of the financial system and recovery from Russia's war of aggression.
As noted, the IMF forecasts an increase in Ukraine's public debt to 86.2% of GDP this year as one of the consequences of the ongoing war with Russia. For this year and the following years, the indicator is projected as follows: 86.2% in 2022, 78.0% in 2023, 78.7% in 2024, 82.9% in 2025, 88.7% in 2026 and 92.3% in 2027.