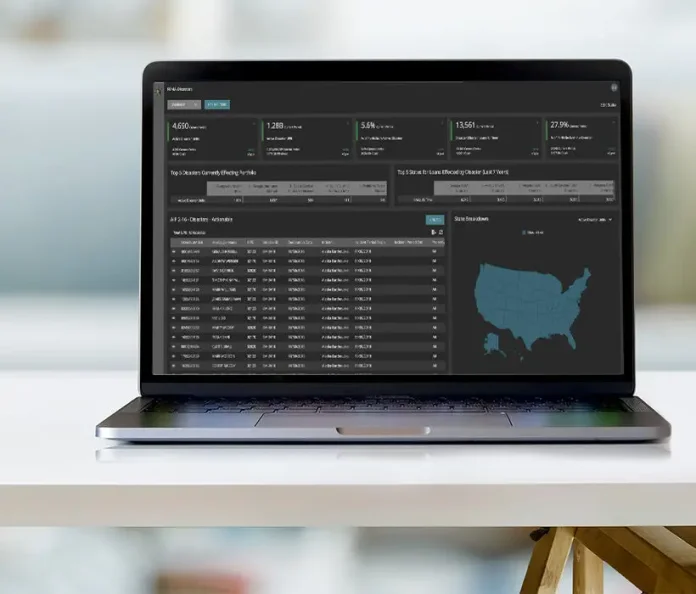 Iowa Bankers integrates Black Knight's mortgage management system
Iowa Bankers Mortgage Corp. (IBMC), a subsidiary of the Iowa Bankers Association, has signed a contract to use the Black Knight MSP loan management system from Black Knight Inc. MSP is a complete end-to-end platform that supports all aspects of service – from loan onboarding to default – for first mortgages, as well as home equity loans and lines of credit, on a single system. Currently, the MSP system manages approximately 37 million active loans. In addition to the MSP system, IBMC will leverage several other Black Knight solutions to support its continued growth and focus on customer experience.
"At IBMC, we are committed to meeting the growing needs of our banks and our owners," said Dan Vessely, president of IBMC. "As our business supports an increasing number of customers, it is increasingly important to have an established relationship with a trusted technology provider. We are thrilled to have Black Knight, its proven software and expertise on our side as we move forward.
IBMC support representatives will also take advantage of the Black Knight customer service solution, which presents a customer's loan, home and neighborhood information. Customer service is seamlessly integrated with the MSP system and Black Knight's Servicing Digital solution, which is an interactive consumer web and mobile solution that provides access to personalized and timely mortgage and home information.
To streamline default processes, the company is adding Black Knight's comprehensive suite of default solutions to help reduce cycle times, reduce operating costs and improve non-performing loan efficiencies. This includes Loss Mitigation, a web-based solution that supports retention and liquidation workouts to help streamline operations and mitigate risk.
IBMC also uses several of Black Knight's service-oriented data and analytics solutions, including Black Knight's McDash actionable intelligence platform and industry reports.
"Black Knight recognizes that Iowa Bankers Mortgage Corporation is committed to building strong relationships – from those it builds with local customers to those it builds with vendors and third parties," comments Joe Nackashi, President. by Black Knight. "It is a privilege to be among these trusted and valued suppliers and an honor to deliver the innovations that will help IBMC do even more for its customers."