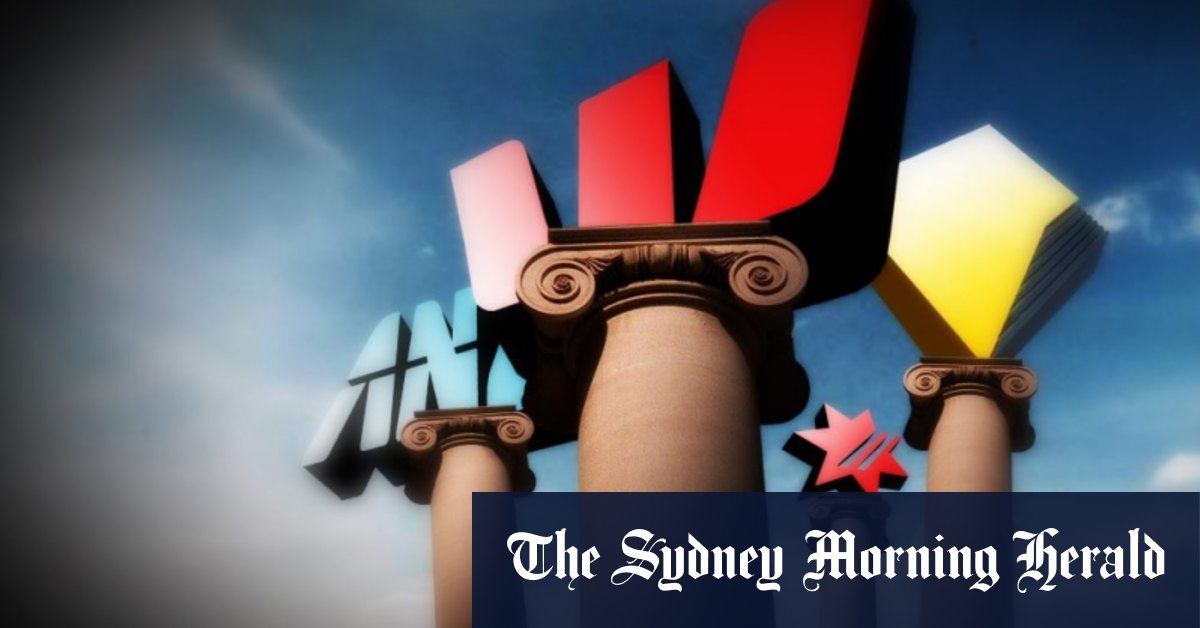 Bank stocks fall as rising rates spark bad debt fears
Share prices of banking giants fell sharply as the Reserve Bank surprised investors with a 0.5 percentage point hike in official interest rates and warned of further increases to come, raising fears that more borrowers face financial hardship.
Fears that higher interest rates could slow the economy weighed on the equity market on Tuesday, with the ASX 200 falling deeper into the red after the RBA's aggressive move, closing down 1.5% .
Shares of National Australia Bank fell 3.3%, Commonwealth Bank 2.6%, Westpac 2.1% and ANZ 1.5%, while companies exposed to the housing market also fell, with REA Group down 4.2% and Domain down 2.9%. hundred.
The Australian dollar jumped in response to the RBA's decision, rising from US71.85¢ to US72.49¢, as economists predicted the RBA would hike rates by 0.5 percentage points next month.
As of 5:45 p.m., none of the major banks had announced how they would change mortgage rates in response to the RBA's decision.
Amid forecasts the RBA could now raise rates faster than previously thought, analysts said the fall in bank stocks reflected investor concerns over rising bad debt and a weaker market housing.
Milford Asset Management portfolio manager Will Curtayne said investors had already priced in the benefits banks are likely to derive from higher rates through wider net interest margins, but the market has now focused on bad debt risk.
"Rate hikes are initially positive because margins are increasing. But eventually rate hikes turn negative as recession fears dominate," Curtayne said.